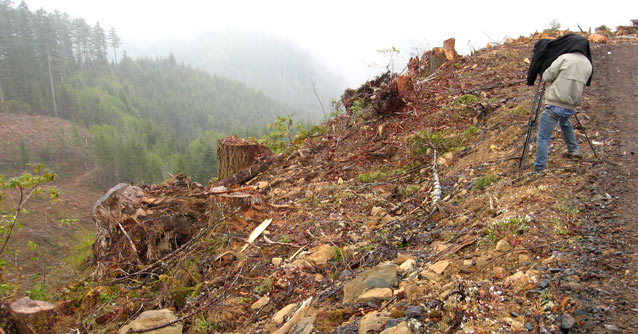 The founder of Yellow Cake Films, Sam Cullman is an Academy Award nominated filmmaker. In addition to directing, producing and shooting his own work, Sam has contributed to dozens of documentaries both in the US and abroad. A graduate of Brown University (1999), where he majored in Urban Studies and Visual Arts, Sam lives and works in Brooklyn, New York.

PORTRAIT OF A CIGAR MAKER
(2009)
director & cinematographer
Produced in six installments over three years, this hour-long documentary tracks the life and career of a cigar-maker on the cusp of his 90th birthday. The film is an exploration of a changing industry and the evolution of a man's life.
CDCP
(2008)
director, cinematographer & co-editor
Exploring critical partnerships between police departments and mental health clinicians in a handful of cities across the US, this 20-minute film was commissioned by the National Center for Children Exposed to Violence and the Yale Child Study Center.
SELF SERVICE
(2005)
director & cinematographer
Shot in five states with three groups of workers as they tried to organize a union, this 30-minute documentary was commissioned by the SEIU and the Alliance for Quality Services to encourage a large service industry employer to change its policies and practices.
GIULIANI TIME
(2005)
assistant producer
This feature-length documentary (directed by Kevin Keating) profiles former NYC Mayor Rudolph Giuliani and his influence on the politics and culture of New York City in the late 1990s. The film deconstructs the man and examines the trends he set in motion which changed New York City forever.
BEYOND THE SPIN
(2003)
director & cinematographer
Profiling the candidacies of Amb. Carol Moseley Braun, Sen. Bob Graham, and Sen. Joe Lieberman, these three separate documentary shorts were commissioned by the SEIU to educate members about the 2003 Democratic Presidential Candidates. The pieces provide snapshots of the candidates' platforms and personalities as they hit the road in the summer before the Primary.
MOTOWN MAGIC
(2000)
co-director & cinematographer
This 30-minute documentary short, commissioned by the New York City Housing Authority, is a behind-the-scenes portrait of a Youth Chorus preparing for a performance at the Apollo Theater.

A CLASS DIVIDE
(2015), dir. Marc Levin
Cinematographer
[DOC NYC Grand Jury Prize Winner 2015, HBO broadcast Feb. 2016]
WATCHERS OF THE SKY
(2014), dir. Edet Belzberg
Cinematographer
[Sundance Documentary Fund recipient 2008, Sundance Film Festival 2014]
REAGAN
(2011), dir. Eugene Jarecki
Additional Photography
[Sundance Film Festival 2011, HBO airdate to follow]
BIG RIVER
(2010), dir. Curt Ellis
Cinematographer
[BBC Storyville development fund]
THE FARM: 10 DOWN
(2009), dir. Jonathan Stack
Additional Photography
[aired on National Geographic in 2009]
A CASE OF MISTAKEN IDENTITY?
(2008), dir. Joseph Jacoby
Additional Photography
[aired on American Public Television in 2008]
LOCKUP: ANGOLA
(2008), dir. Jonathan Stack
Director of Photography
[aired on MSNBC in 2008]
THE RECRUITER
(2008) dir. Edet Belzberg
Additional Photography
[2007 Sundance Documentary Fund recipient, Sundance Film Festival 2008, aired on HBO in 2008]
KING CORN
(2007), dir. Aaron Woolf
Director of Photography
[ITVS recipient, aired on Independent Lens in 2008, Peabody Award Winner in 2008]
WHAT WOULD JESUS BUY?
(2007), dir. Rob VanAlkemade, prod. Morgan Spurlock
Additional Photography
[aired on Sundance Channel in 2008]
KAMP KATRINA
(2007), dir. David Redmon and Ashley Sabin
Additional Photography
[Special Jury Prize, Independent Film Festival of Boston, and Best Documentary, Magnolia Film Festival, 2007]
AFRICAN AMERICAN LIVES
(2006), dir. Peter Kunhardt
Additional Photography
[aired on PBS in 2006]
STREET FIGHT
(2005), dir. Marshall Curry
Additional Photography
[Audience Awards at Hot Docs, SilverDocs, Tribeca Film Festival, 2005; POV airdate and theatrical release 2005; Academy Award Nomination for Best Documentary, 2006]
AMERICAN RULING CLASS
(2005), dir. John Kirby
Additional Photography
[aired on Sundance Channel, 2006]
WHY WE FIGHT
(2006), dir. Eugene Jarecki
Additional Photography
[Sundance 2005 Grand Jury Prize in documentary, Sony theatrical release 2006]
PLANE TRUTHS
(2006), dir. Rielle Hunter
Director of Photography
[2008 Presidential candidate John Edwards' website]
A STADIUM STORY
(2006), dir. Benjamin Rosen and Jevon Roush
Director of Photography
FLORIDA: A HEALTHY STATE
(2004), dir. Aaron Woolf
Director of Photography
A BABY STORY
(2004)
Director of Photography
[The Learning Channel]
WATCH THIS HOUSE
(2003), dir. Ryan Junell
Director of Photography
[MTV music video]
UNPRECEDENTED: THE 2000 PRESIDENTIAL ELECTION
(2002), dir. Richard Ray Perez and Joan Sekler
Additional Photography